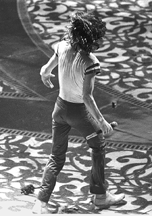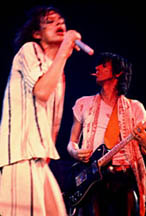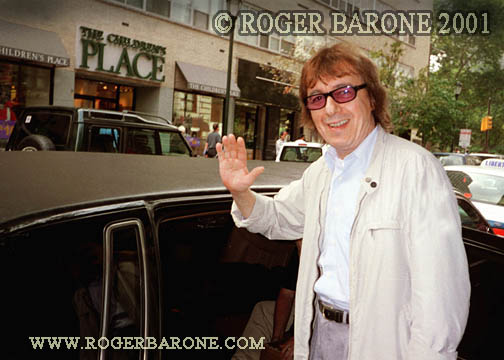 BIll Wyman

waves to fans outside Borders Book store after an early afternoon book-signing event in Philadelphia. Wyman, the former bass player of the Rolling Stones, was on tour, promoting his "Blues Odyssey" book. Borders, which moved to a new location on Broad Street several years ago, is now closing its doors and Wyman's historic visit will be part of the beloved store's legacy.

Wyman's event occurred exactly one week before the 9/11 attacks. It was the last sane Tuesday in America's history. © ROGER BARONE 2001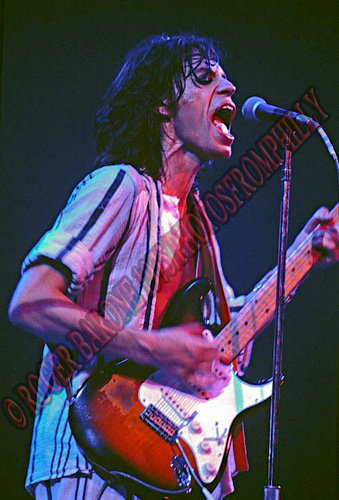 Mick Jagger singing "Finger Print File" during June 29, 1975 Stones show at the Spectrum Arena in Phila.

iPHILADELPHIA
ALL RIGHTS RESERVED © ROGER BARONE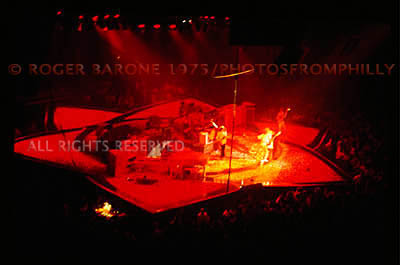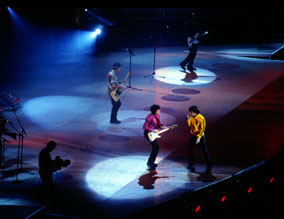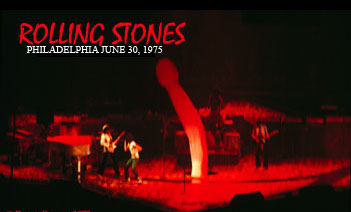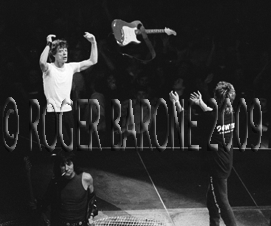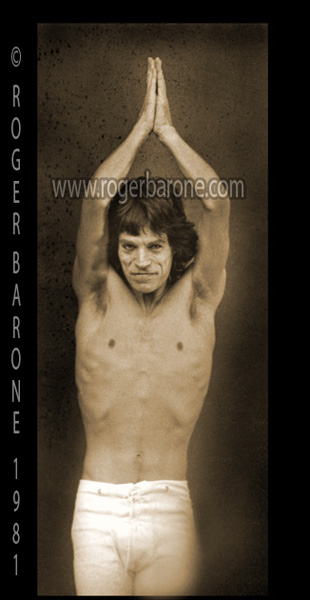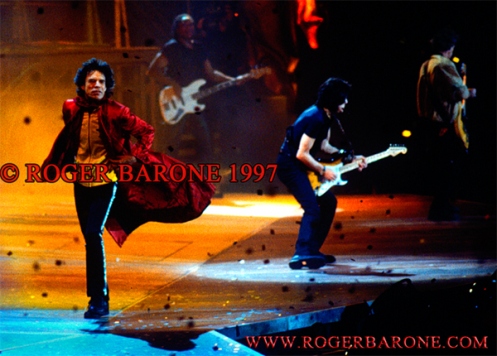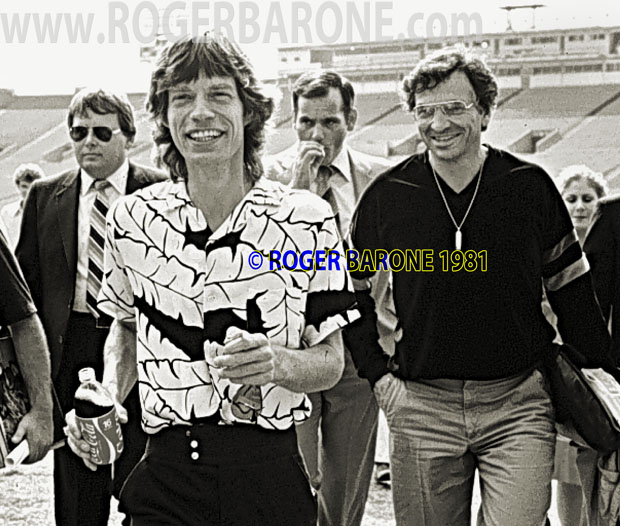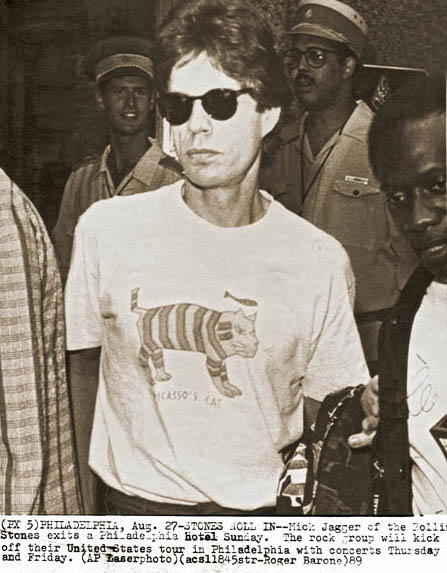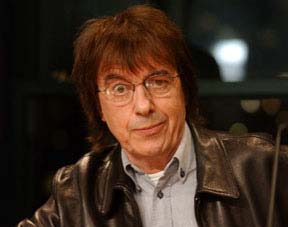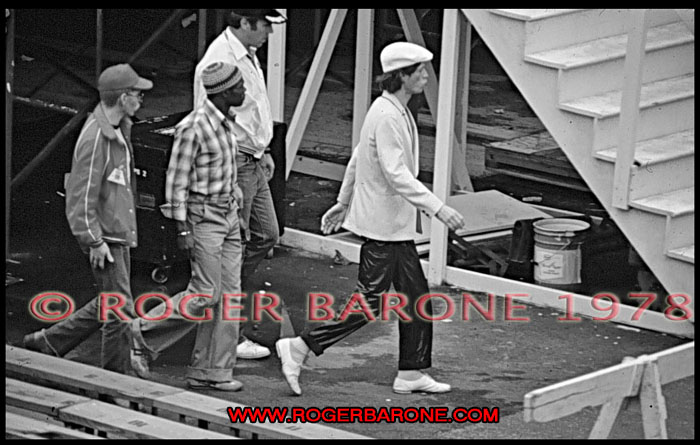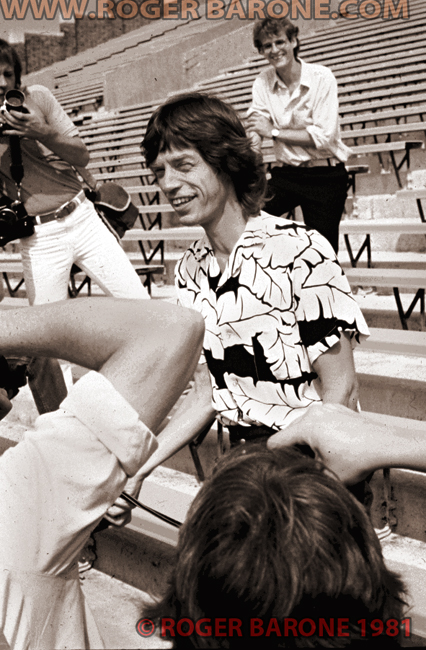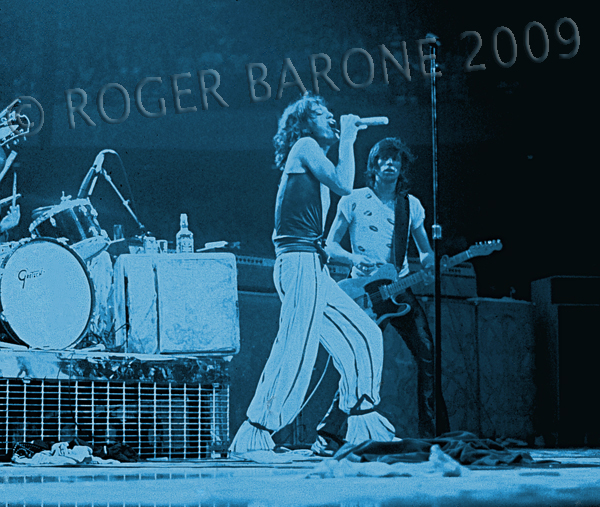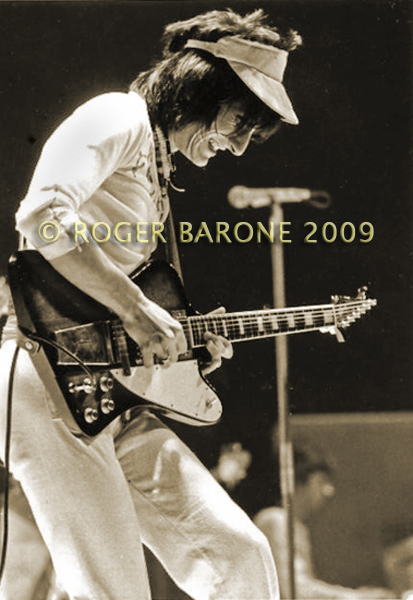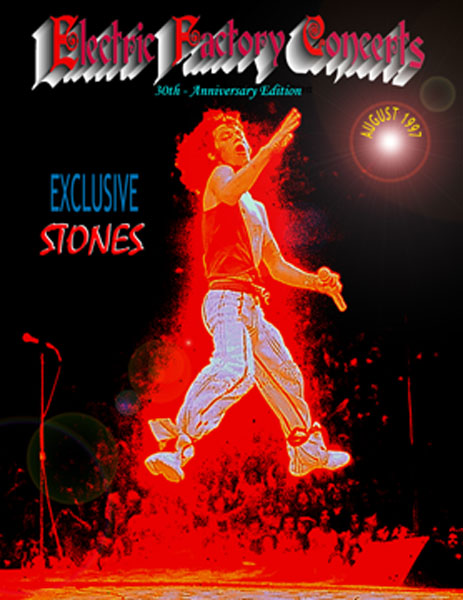 ROLLING STONES PHILADELPHIA AREA

PERFORMANCES

| | | |
| --- | --- | --- |
| | June 19 | 1964 |
| Philadelphia Convention Hall | May 1 | 1965 |
| Philadelphia Convention Hall | November 6 | 1965 |
| | July 1 | 1966 |
| | November 25 | 1969 |
| | July 20 | 1972 |
| | July 21 | 1972 |
| | July 21 | 1972 |
| | June 29 | 1975 |
| | June 30 | 1975 |
| | June 17 | 1978 |
| | August 26 | 1981 |
| | September 24 | 1981 |
| | September 25 | 1981 |
| | September 26 | 1981 |
| Veterans Stadium (rehearsal) | | 1989 |
| Veterans Stadium (rehearsal | | 1989 |
| Veterans Stadium (rehearsal) | | 1989 |
| Veterans Stadium (rehearsal) | | 1989 |
| | August 31 | 1989 |
| | | 1989 |
| Atlantic City Convention Center | | 1989 |
| Atlantic City Convention Center | | 1989 |
| Atlantic City Convention Center | | 1989 |
| | Septembr 21 | 1994 |
| | Septembr 22 | 1994 |
| | Septembr 23 | 1994 |
| Veterans Stadium (rehearsal) | October 12 | 1997 |
| | October 12 | 1997 |
| | March 15 | 1999 |
| | March 16 | 1999 |
| | September 18 | 2002 |
| | September 20 | 2002 |
| Tower Theater (Upper Darby) | September 22 | 2002 |
| Harrisburg (Hershey Park Stadium) | October 1 | 2005 |
| | October 10 | 2005 |
| Wachovia Center | October 12 | 2005 |
| Atlantic City (Boardwalk Hall) | November 17 | 2006 |